Online local support group meeting – London
The next London local support group meeting is scheduled for Saturday 20 March between 11.00am and 1.00pm and will be on the theme 'technology'. Technology plays a big part in the life of blind or partially sighted person; from cooking, reading, navigation and so much more. New apps and gadgets are being developed and launched all the time and it may be difficult to know exactly what's out there that could benefit you.
If you have a particular type of technology, app or a theme you would like to hear more about, please do indicate when registering to attend.
If you are interested in attending, please complete the form on our website: www.RetinaUK.org.uk/groups#london or email services@RetinaUK.org.uk and instructions on how to join via your smart device, computer or telephone will be sent to you.
London Vision Info

info@londonvision.org

www.londonvision.org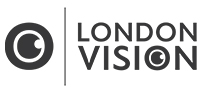 Follow us on Twitter, Facebook and Instagram


Supporting blind and partially sighted people who live, work and study in London
Registered Charity Number 1183741
London Vision is supported by Thomas Pocklington Trust. www.pocklington-trust.org.uk