The Care Act: what you need to know
Two events, the first on 30th March 1:00pm to 2:30pm, and the second on 31st March 5pm to 6pm
This session will focus on accessing social care during COVID19 from a sight loss perspective. This will be a practical session looking at your legal rights to assistance from the local authority under the Care Act and what can be done if these rights are not being recognised and acted upon.
We will look at the key provisions under the Care Act for getting needs assessments, VI rehabilitation, disability equipment, minor adaptations and longer-term support. We will also cover some of the difficulties people report with accessing this support and the impact that COVID19 and the Coronavirus Act has had on the social care landscape.
Finally, we will provide an overview of the services and self-help resources RNIB has created to help people to challenge their local authority where they are not getting the assistance they are entitled to. This session will also be repeated at 5pm on 31 March.
If you have specific questions you would like to be answered in the session, please let us know when you register.
WANT TO REGISTER. To register call us on 0203 761 3651 or email on info@londonvision.org Please state which date you want to register for and any questions you would like to be answered.
We look forward to welcoming you to the session.
London Vision Info

info@londonvision.org

www.londonvision.org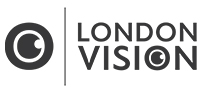 Follow us on Twitter, Facebook and Instagram


Supporting blind and partially sighted people who live, work and study in London
Registered Charity Number 1183741
London Vision is supported by Thomas Pocklington Trust. www.pocklington-trust.org.uk